Psyche Loui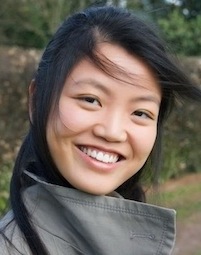 Psyche Loui is Assistant Professor in the Department of Psychology and the Program in Neuroscience and Behavior at Wesleyan University. She is Director of the MIND Lab and enjoys asking questions about how the mind enables music, and what we can learn from musical functions of the brain. When not teaching and conducting research, she enjoys playing the violin.
Alex Belden
 Alex Belden is a Biology PhD student working in the MIND lab, with a particular interest in functional MRI research. He is currently working on measuring group and longitudinal differences in the resting state functional connectivity of jazz musicians, classical musicians, and the minimally musically trained. Alex has a Bachelors of science in Biopsychology from Tufts University, where he also minored in music. In his free time, Alex enjoys singing, spending time with friends, and binge watching Netflix.
Sean Patterson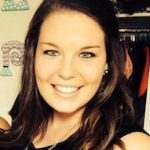 Sean Patterson completed her Bachelor's degree in Neuroscience & Behavior from Wesleyan University in the spring of 2017, while also working as a Research Assistant in the MIND Lab. She is continuing her career in the lab as a Master's student, a degree that she will complete in the spring of 2018. During her final year, Sean will continue her work on the study of Musical Anhedonia, a specific lack of emotional response to music. She will collect and analyze fMRI data to understand the neural correlates of this disorder. After graduate school, Sean plans to attend medical school in hopes of becoming a surgeon. Outside of academia, she enjoys spending time with family and friends, watching movies, and listening to music.
Tedra James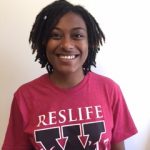 Tedra James is a Neuroscience & Behavior and African American Studies double major in the class of 2018. As a McNair Scholar, she spends her time in lab helping explore neural oscillations and their cognitive correlates in different experimental conditions. Tedra hopes to pursue joint M.D./PhD programs after Wesleyan to become a clinical research neuroscientist. Outside of the lab, Tedra dedicates her free time to social activism, savoring sci-fi novels & TV, and trying to teach herself how to freestyle rap.
Maxime Bouvagnet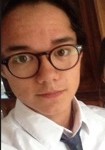 Max Bouvagnet is an undergraduate student at Wesleyan University (Class of 2018) from Chicago,Illinois. He is pursuing a double major in Neuroscience and Science in Society and is undecided between graduate school for neuroscience and pursuing a career in medicine. Currently, he is working on the sonification of epileptic seizure data in hopes of finding new, efficient ways of detecting the onset of seizures.
Outside of academia, he enjoys watching movies, hiking, playing video games, singing, and spending time with family.
Monday Zhou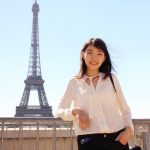 Monday is a member of class of 2018 majoring in Psychology and minoring in Data Analysis. She is currently helping to research on the Brain.fm project, where she analyzes data elicited from behavioral tasks and explores the relationship between music and mind wandering. Outside of the lab, she enjoys playing the flute at Wesleyan Orchestra and attending to performances. She is also the head coordinator of the Outreach program at College of East Asian Studies.
Molly Byrne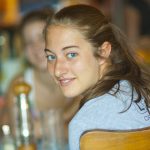 Molly Byrne, class of 2018, is currently majoring in Neuroscience, minoring in Film Studies, and working on a certificate in creative writing at Wesleyan University. After undergrad, she is interested in pursuing a graduate degree in comparative cognition. She is currently working on ERP and behavioral data in the Brain.FM test project to see if listening to certain kinds of music can really improve attention and reduce mind-wandering. In her spare time she is on the equestrian team, TAing for organic chemistry lab, and usually hanging out with dogs.
Kinsey Yost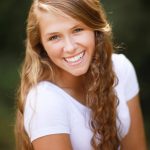 Kinsey is a Wesleyan undergraduate student (Class of 2019) on the PreMed track as a Neuroscience and Behavior Major. Additionally she is pursuing an Economics Minor and a Writing Certificate. In the lab she is working with the Brain.fm project, looking to explore the effects of music on mind wandering. Outside of the lab she is the Captain of the Women's Soccer team and the Vice President of the Student-Athlete Advisory Committee. Beyond athletics Kinsey enjoys painting, singing, poetry and ice cream. After Wesleyan, Kinsey hopes to pursue a career in pediatric concussion therapy.
CJ Mathew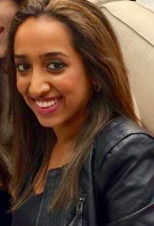 CJ Mathew '18 is a Neuroscience and Behavior major. She has worked on a project looking at the correlates between music and language as well as another project looking at the effects of music on mind-wondering. CJ has a passion for percussion, and you can frequently find her finger tapping away or attempting to beatbox. She is also on the pre-med track and is looking forward to what the future holds!
Juho Daniel Lee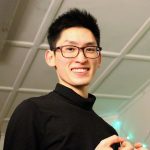 Daniel '18 is a Ronald E. McNair Scholar majoring in Neuroscience & Behavior and minoring in Economics at Wesleyan University. He is currently studying the interaction of music and language syntax processing. With interest in Brain-Computer Interface and Artificial Intelligence, Daniel plans to pursue an engineering degree in Computer Science after Wesleyan. Outside of academia, he likes to travel, make videos, play squash, and play drums.
---
Lab Visitors and Alumni
 Lauren Seo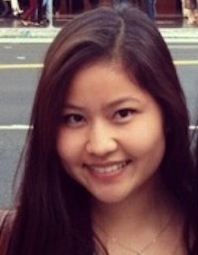 Lauren graduated from Wesleyan in 2014 majoring in Neuroscience & Behavior. As a singer and scholar, she is interested in studying the neural and cognitive processes that underpin how we perceive and process music. After Wesleyan she is set to pursue a career in medicine and hopes to integrate further study of cognitive neuroscience into her scholarly endeavours.
 Mary Kathryn Abel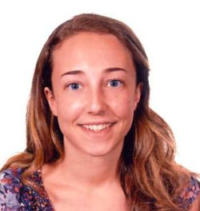 Mary Kathryn Abel graduate from Harvard College in 2014 concentrating in Neurobiology (Mind, Brain, and Behavior) with a secondary concentration in Music. She currently works as a Research Assistant at Beth Israel Deaconess Medical Center, where she is involved in projects concerning how the brain processes and perceives music. In her free time, Mary Kathryn volunteers for Health Leads and Crimson Care Collaborative. She also plays flute with the Harvard Radcliffe Orchestra and Dunster House Opera Orchestra. Mary Kathryn hopes to pursue a career in medicine.
 Matt DiBiase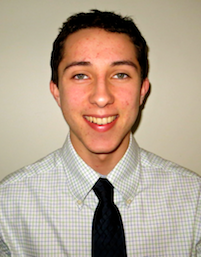 Matt is a pre-med Oberlin College & Conservatory undergrad majoring in Neuroscience and Jazz Vibraphone Performance. His interests stem from a desire to discover music's medical potential. Matt plans to conduct neurological research on mechanisms of auditory system as a means to accelerate the recovery of patients with neurological diseases, strokes, and traumatic injuries through the influence of targeted sounds and music on emotions, learning, memory, movement, and language.
 Charles Li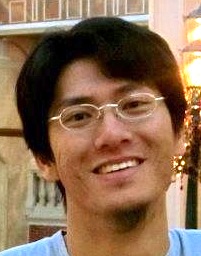 Charles is currently a research assistant at Beth Isreal Deaconess Medical Center, having graduated with honors from University of California at Berkeley with a degree in Psychology and a minor in Music. He's been involved with numerous projects looking into how the brain processes music, with a few publications in journals. When not working, he's fanatical about Bay Area sports (but only the East Bay teams).
 Berit Lindau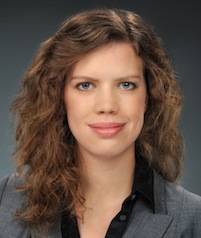 Berit is about to complete her master's degree in Psychology at the University of Cologne, Germany. Her research interests lie in the field of cognitive psychology, with a focus on memory, language and emotion and their neural correlates. Being a singer and playing the piano, Berit is especially interested in the effects of music perception and production on the human brain and on human behavior.
 Ethan Pani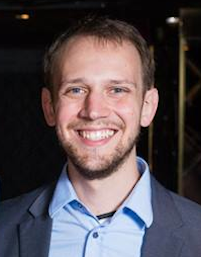 Ethan is a classically trained percussionist interested in music perception and production, the structural pathways that allow these abilities, and abnormalities in music cognition. After receiving his Masters Degree from New England Conservatory, Ethan decided to pursue medicine and is currently enrolled in a post-baccalaureate program at Harvard University Extension School.
 Jan Iyer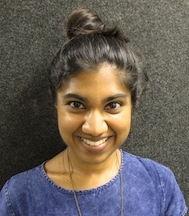 Jan Iyer graduated from UC Berkeley with a degree in Psychology. Her research has primarily focused on identifying pathways in the brain associated with tone-deafness and auditory feedback and on musical learning ability in dyslexia. She is formally trained in South Indian classical singing but in her time at Berkeley she developed a passion for jazz and particularly vocal jazz. When she is not in the lab or making music with others it's likely she is in her kitchen, where she immerses herself in the art of pastry making.
 Julian Basurto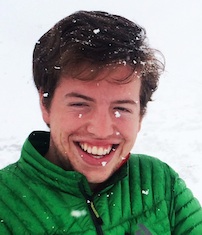 Julian is a 2015 graduate of Wesleyan University majoring in Neuroscience and Behavior.  His topics of research interest included emotion and speech as well as imagination and creativity. Classically trained in piano and voice, Julian wishes to further understand the therapeutic potential of music.
 Matan Koplin-Green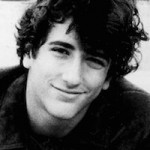 Matan is a 2015 graduate of the Neuroscience & Behavior major at Wesleyan University. He is currently working on novel manipulations of electroencephalography for the purpose of diagnosing epileptic seizures. After graduation, Matan will continue investigating the intricate and mysterious relationship between music and cognition. He also enjoys producing electronic music and playing guitar.
 Aaron Plave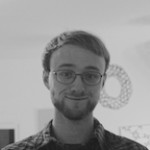 Aaron Plave is a 2015 graduate of Wesleyan majoring in Computer Science. In the MIND lab, he is currently working on methods for real-time sonification and processing of EEG data. When he's not staring at a glowing rectangle he enjoys folding origami and playing jazz saxophone and piano.
 Ari Lewenstein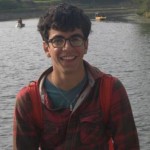 Ari is a senior double majoring in Neuroscience and Science-in-Society at Wesleyan University. In the MIND Lab, he has worked on identifying the relationship between emotional prosody and pitch perception and hopes to continue research on this and other topics of interest. Outside of lab, Ari can often be found cooking, playing frisbee and working in the Wesleyan Sustainability Office.
 Michael Massone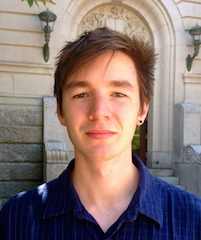 Michael Massone graduated from Wesleyan University with a B.A. in Neuroscience and Behavior. His work with the MIND Lab is primarily focused on designing and testing new methods for the sonification of electroencephalogram (EEG) data. Using EEG and various software programs to create music from electrical brain activity, Michael hopes to help develop new therapies and monitoring technologies to assist those who suffer from epileptic seizures.
 Sydney Lolli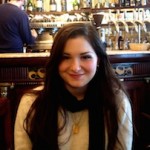 Sydney is a Master's candidate in Neuroscience and Behavior at Wesleyan University. In the MIND Lab, she is currently analyzing the relationship between pitch perception and the capacity to recognize emotional content in speech. After graduation, she hopes to pursue further study of abnormal cognitive neuroscience.
 Min Cheol Lee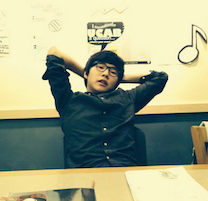 Min is a recent graduate of Wesleyan University majoring in Neuroscience and Biology. He is currently investigating the possible association between pitch perception and empathy, as he is interested in neural circuitry of music and voice perception in populations with impaired empathic abilities. Min also enjoys playing guitar and flute at his leisure.
 Wy Ming Lin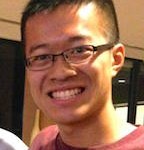 Wy Ming is currently a senior at Wesleyan double majoring in Neuroscience and German Studies. After taking an advanced research methods course in the MIND Lab, where he looked into how musical training effected one's ability to perceive and produce beat, Wy Ming is interested in continuing his research with the lab. In his free time, he enjoys learning and playing the ukulele as well as spinning fire.
 Keith Spencer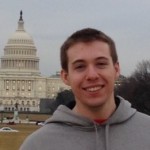 Keith is currently a senior at Wesleyan majoring in Neuroscience and Behavior. In the MIND lab he is interested in exploring EEG research in auditory perception and music cognition. After graduating Keith plans on pursuing a MA degree in neuroscience. When he has free time he enjoys playing sports and fishing.
 Kellyn Maves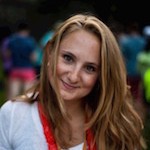 Kellyn is currently a senior at Wesleyan double majoring in Neuroscience & Behavior and French Studies.  In the MIND lab, she is working on an audiovisual integration project, and she is also interested in music's therapeutic applications.  When she has free time, Kellyn volunteers at Middlesex Hospital and enjoys running as well as rock climbing with Wesleyan's climbing team.  After graduating, Kellyn hopes to pursue a career in medicine.
 Harim Jung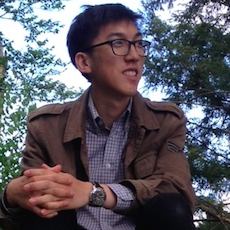 Harim Jung is a senior and Ronald E. Mcnair Scholar at Wesleyan University double majoring in Music and Psychology. Having a background in classical music and double bass performance, he intends to study the effects of musical harmony, rhythmic structure, and form on the neural mechanisms associated with other cognitive processes and development. After completing his undergraduate studies, Harim hopes to pursue music cognition research and music therapy, specifically for children.
Charles Pfeifer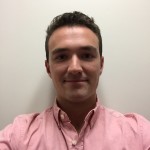 Chas is entering his final year as a student of the Dual Degree Program at the University of Rochester and Eastman School of Music completing degrees in neuroscience and classical guitar performance. Classically trained in guitar and piano, Chas is interested the neurobiological mechanisms behind music cognition and is currently studying potential biomarkers of creativity in students of varied musical backgrounds.
Sarah Knight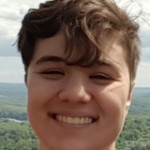 Sarah Knight is a senior ('17) and Ronald E. McNair Scholar majoring in Neuroscience at Wesleyan University.  She is currently studying creativity in the MIND lab by using jazz improvisers as a model.  In her free time, she enjoys playing sports in the intramural league, juggling, and playing the erhu in Wesleyan's Chinese Music Ensemble. She plans to attend medical school after graduation in hopes of becoming an orthopedic surgeon.
Tima Zeng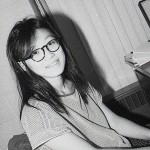 Tima Zeng 17′ is a Psychology and Computer Science double major. In the lab, she is exploring the brain connectivity of jazz musicians with magnetic resonance imaging (MRI) data. Tima is passionate about education (child development, educational technology, higher education reform, etc.). After graduation, she plans to pursue research in cognitive neuroscience and/or human computer interaction, and a career related to education.
Emily Przysinda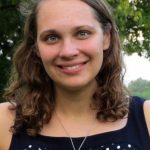 Emily Przysinda is the Research Assistant and Lab Coordinator for the MIND Lab at Wesleyan.  She graduated from Skidmore College in 2015 with a degree in Neuroscience and Music and has since enjoyed combing both of these passions in the MIND Lab. She is currently investigating the neural correlates of creativity in Jazz musicians and the oscillatory effects of acoustic stimulation on sustained attention. She also has a strong clinical research interest in sensory processing in autism and other developmental disorders and plans to pursue medical research at the University of Rochester after leaving the MIND Lab. In her free time, Emily enjoys playing the flute, listening to classical music, and swimming.
Rachel Guetta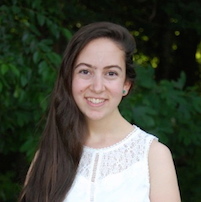 Rachel has been a musician all her life, classically trained in violin and piano. As a sophomore at Wesleyan, she plays in the orchestra, chamber ensembles, and with her electric violin in a band. She is currently investigating the crossmodal associations between music and taste. Although she has yet to declare her major, Rachel plans to pursue her studies in music cognition and perception.
Cameron Arkin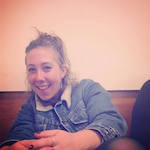 Cam Arkin is a junior at Wesleyan University double majoring in Neuroscience and Studio Art with a concentration in painting. She is currently assisting in the investigation of how rhythmic expectations affect musical and linguistic syntax processing in a hypothesized shared neural  circuitry. After undergraduate school, Cam plans to attend medical school is hopes of becoming a surgeon. In her rare spare time, she is captain of the club tennis team, tutors middle schoolers, and obsesses over Chicago sports.